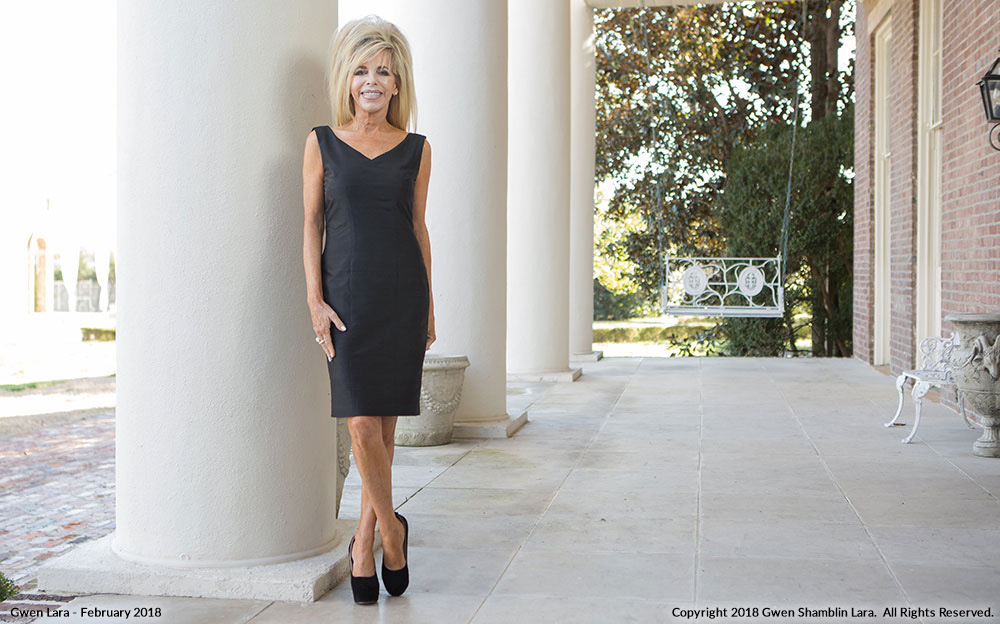 Gwen Shamblin Lara, M.S., R.D, was a registered dietician with a master's degree in food and nutrition. She was a member of the American Dietetic Association with five years of experience working in health departments and then another five years of experience as an instructor of foods and nutrition at the University of Memphis.
When she was in college, Gwen's love for God, her sudden 20-pound weight gain, and her academic knowledge collided. By studying God's perfect design and naturally thin eaters, Gwen was permanently set free from overweight and diets. Soon, people turned to her for help to lose weight.  In 1992, she founded Weigh Down to teach these principles to those who were desperately seeking to lose weight permanently.  This teaching quickly began yielding unprecedented results. Participants were not only losing their weight while eating regular foods, but they were using the same Bible-based principles to turn away from other addictions such as smoking or alcohol abuse.
Over the last 30 years, Weigh Down has freed thousands from excess weight without dieting or over-exercising. Countless people have been set free not only from the pain of overweight, but also from eating disorders and other addictions. She was eventually coined by the media as the "Pioneer of Faith-Based Weight Loss." After Gwen's success, many faith-based programs have copied, but neither Gwen nor Weigh Down's success has ever been duplicated.
Gwen was personally involved in all aspects of development of Weigh Down. After negotiating with agents and printing companies, Gwen eventually founded her own publishing company, Remnant Publishing, which has produced thousands of copies of books, workbooks, audios and videos.
Gwen was named Christian Business Leader of the Year at Lipscomb University in 1998, saying,"Lipscomb University has chosen Gwen Shamblin, founder and chief executive officer of Franklin-based Weigh Down Workshop Inc., as Christian Business Leader of the Year for 1998. Calling Shamblin 'a remarkable lady,' Lipscomb President Stephen F. Flatt said choosing her for the honor was based on three criteria. 'First, her life exemplifies a dedicated and consistent walk with Christ.  Second, her business, the Weigh Down Workshop, is more ministry than industry. Third, the phenomenal success of the Weigh Down Workshop is attributable to the direct blessing of God and Gwen's prudent stewardship of the abilities and talents He has given her,' Flatt said."
In addition to managing the international spread of Weigh Down, Gwen established several other businesses. She founded Exodus Industries, a successful construction company in the Nashville, Tennessee area, which employs dozens of people who work in all areas of construction, contracting, design and renovation. Gwen was personally involved in all aspects of this business. Gwen also had a real estate business and assisted dozens of others to start their own successful business.
Feeling led by God, Gwen founded the Remnant Fellowship Church in 1999, which has spread internationally with over one hundred locations across the globe. Gwen was actively involved in all Church activities and founded over 50 service ministries to help the members, including ministries devoted to moving, construction, food, clothing, career, education, events, weddings and so much more. Gwen assisted in counseling thousands of people a year to help with everything from marriage to finances to parenting and career help. Gwen also tirelessly served the Church with twice-weekly sermons, regular fellowship gatherings, many of which she hosted in her home, and many other live assemblies.
Gwen was a dedicated philanthropist, giving a very large percentage of her time, money and resources to help people all over the world to be set free from dependencies and to find a relationship with God.
As a producer, Gwen has recorded literally thousands of hours of materials and written 17 books. She wrote, directed and produced 19 series for adults and children that come with videos, audios and workbooks and had produced, directed and recorded over 250 episodes of the You Can Overcome weekly television series. Gwen also recorded over 200 radio episodes and managed and produced hundreds of events including speaking tours throughout the United States.